W
ell!In all of his shows( Larry King Live),its very rarely to see Larry without his pair of braces on.I suppose you will agree with me that he is Number one style Icon. Braces seemed to be forgotten to some extent but Mr.King never looked back as he always wear them.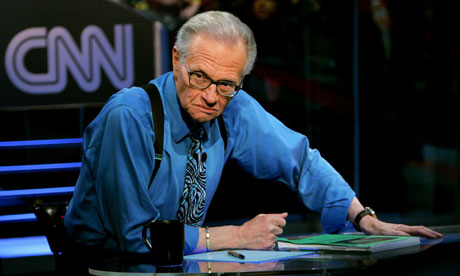 And even some of us think that braces are no longer exist in the world of styles or think is an old fashion type of thing which is not true.Many moons ago,Myself I thought braces are for overweight people to keep their trouser/jeans in a place since our teacher used to wear them and he was full packed(fat).
In recent Years braces are becoming more popular and wowed a lot to both old people and young generation.Just take an example of Sheria Ngowi latest collection,I'm falling in love with his braces pictures,which to be honest ,they are amazing.
Moreover,I hope you guys watched Ne Yo new video -(One in a million) wearing a pair of braces and making those pretty moves.He went for large black and white pair of braces however there some who prefer small one. I'm very fascinated about the old fashion and it wonderful to see high status people with money wear them as well.
Finally, the braces can serve two function on either to keep the trouser or skirt to a right position or simply to add the look.How?.We all know that there different colours for braces and hence the coloured pair tends to bring some ensemble to the suit or type of clothes you put on, which is totally cool.